12 Points Indicators Show The Market Trend Today For Each Sector
Indicator Scale:  Weak to Bearish = 0 to 4     Neutral to Mild Strength = 5 to 7     Strong to Bullish = 8 to 12
Instantly see trend strength for stocks, commodities and forex trading and investing
Pinpoint changes in market strength based on twelve chart indicators
Compare sectors and market trends over time using the tables below
October 14: Nothing to write home about today.
Bookmark this page for daily reference.  
Our numbers are more useful than simple percent gain or loss. They take into account recent price action. As a simple example, if a stock goes up 2% today we will have a much different number (maybe even a 0 or a 1) if the stock had gone down 5% yesterday to a new low than if it had gone up 5% yesterday to a new high then up 2% today (that would probably rate an 11 or a 12).
You have permission to repost any of the tables on this page unaltered.
Monitor the stock market today using our 12 Points trend indicators. Follow trend strength for stocks, commodities and forex trading and investing. Instead of monitoring markets by looking at price charts, you can quickly see changes in bullish strength and compare markets over time with our bullish strength tables.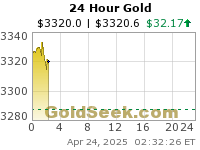 Note commodity futures prices below are normally higher than current spot prices. 
Live rates widget is provided by DailyForex.com – Forex Reviews and News
Trader's Tip
Only buy when price turns up on the 15 and 60 minute charts.
12 Points Indicators Show The Market Trend Today For Each Sector